where quality meets expertise
Build your dream kitchen, with us.
Are you thinking about custom kitchen cabinets, kitchen renovation or kitchen installation? If so, Plancher Metropole can help you make your dream kitchen a reality. 
Plancher Metropole custom makes all of its kitchens and can provide a variety of options to choose from, no matter what you are looking for kitchen style or design wise.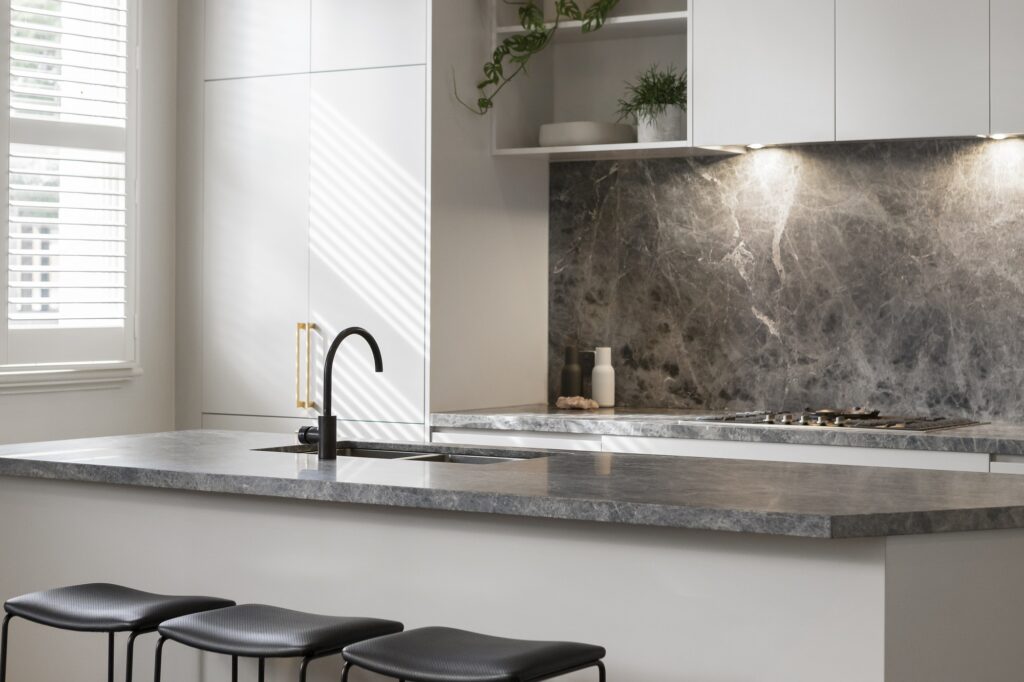 LOOKING FOR YOUR DREAM KITCHEN?
Plancher Metropole is here to assist you. We are a kitchen renovation company in France offering various kitchen renovation services for many years. Our experienced team of professionals will work with you and provide you with the latest and unique kitchen designs that you have always dreamt of. We deal with the following areas, including furniture design, accessories, appliances, and worktops, and come up with unique ideas to make your kitchen shine more than before.
Our cutting-edge luxury models are designed to suit the best for your kitchen. Above all, we are passionate about our work, and we work solidly to devise a kitchen design that will spread joy, happiness, and inspiration for the years to come.
Our kitchen renovation company offers you a wide range of kitchen essentials services such as kitchen counters made with different designs including Quartz, Corian, and more at a quality ratio and a fair price. We also offer floor leveling and stair restoration, and other services at affordable pricing.
Are you ready for built your dream kitchen?
Let's build your dream kitchen.